Woven Cloth Bulk Container Liners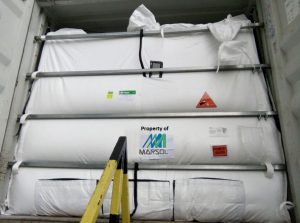 Easy Handling of installation with woven cloth liners!
The Liner installation is almost as little as 10 min, converting a standard 20 feet container into bulk transport system.
They handle all types of loading and discharging including top hatches with spouts, conveyor loading through doors and discharge with spouts and letter-boxes.
Tough and easy to handle because the fabric itself is strong against tensile and tear force, and it is made by stitching.